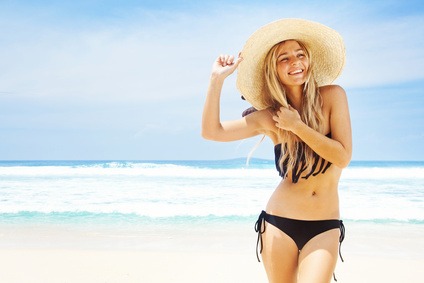 Looking for a beauty change for your next vacation?
If you had the choice, would you escape the Canadian winter wonderland for a tropical paradise?
March Break is still a cold week away and, for college and university students, Reading Week is the light at the end of the frigid tunnel. If you are planning a getaway to paradise during the month of  March or plan on hitting the slopes, why not look fabulous during that glorious break from work and school?
Whether you want to add subtle flair to your look or a resounding "come hither" glint to your gaze, eyelash extensions are always a fun way to spice up any vacation look away from home. Do you want beautiful length to your lashes, length that will compliment your relaxed body and soul as well as add a flirty edge? Or do you crave a more natural volume to your lashes minus the lumps and clumps of volumizing mascara? If there is a beauty transformation you wish to accomplish this winter, eyelash extensions are definitely a marvelous way to spice up any new look. A few perks: low maintenance, no mascara required, and therefore no eye make-up leaks if you go for swim/ get caught in that snowstorm!
Don't hesitate to send us your vacation pictures flaunting your new Miscencil eyelash extensions. Follow us on Instagram @ilashoakville for gorgeous photos of current Miscencil clients.
Stay warm!